Classified ad details
Straight Lock Seam Perforated Tube Providing Many Options - Other home & garden tools
Ref. number: 42410 Updated: 05-05-2019 10:13
Perforated metal tubes are mainly manufactured by two methods - welded or lock seam of perforated metal sheet. Straight lock seam perforated tubes are designed for light duty applications like oil and lube filtration industries.

Main materials are carbon steel, aluminum alloy and stainless steel. They are designed with diverse patterns including perforation patterns, hole shapes and end margin forms.

Product Description:

Material: stainless steel, aluminum and carbon mild steel;
Hole size: up to 1/2";
Thickness: up to 0.05 inch;
Hole shape: round, slot and square;
Length: up to 10';
Outside diameter: as required.
A straight lock seam perforated pipe with round holes and margin.
SLP-2: Straight lock seam perforated pipe with margin.
Images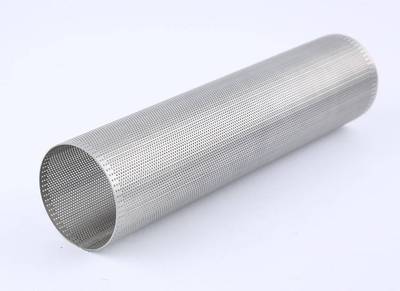 Contact information
Ask about this ad